Take the Guesswork Out of Digital Marketing
The Right Partner is Key
The team at KeyMedia Solutions is made up of creative problem solvers with 50+ years of combined experience in digital marketing. Our team will help you identify, track, develop, execute, and report on your online marketing. We are not a "set it and forget it" agency. We are always monitoring and optimizing campaigns to achieve peak performance levels that meet or exceed industry standards.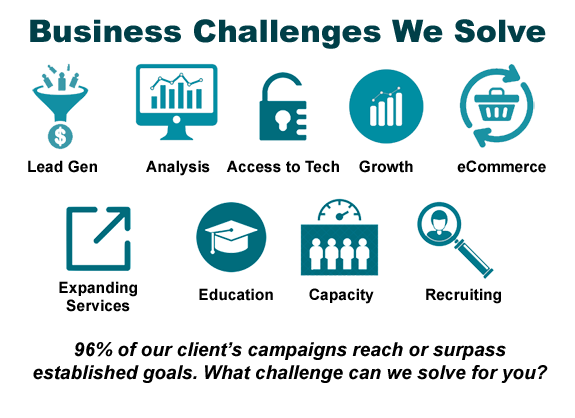 Once upon a time, if you wanted to reach the masses, you advertised on television, radio, and newspaper. Throw in a magazine ad and a billboard or two, and you have a solid marketing plan. Turn the century and enter online advertising. This rapidly expanding, ever-changing media has become essential to reaching and engaging customers. But advancements and constant changes in consumer behaviors have made this critical part of the plan more of a giant guessing game. That's where we come in. We take the guesswork out of online campaigns.
We Focus on Strategy, Not Tactics.
Our team brings a wide array of skills, ideas, and energy to every client. This equips us to solve seemingly impossible challenges owners and marketers often face. The KeyMedia Solutions team has a thirst for knowledge, investing our time and resources into research and education. We don't just pass exams; we dig in deep to really understand all of the capabilities and possibilities of today's platforms.  We utilize innovation and expertise to drive qualified business for you.
All Challenges Accepted
We've intentionally crafted a team of individuals with diverse skill-sets, different perspectives, and varied interests—all of whom share the same passion for solving your toughest online challenges. KeyMedia Solutions wants to work with like-minded clients—companies who are ready to take their online marketing to a new level.  Let's work together to see what we can do.