The only constant in digital marketing is change. The landscape of the industry is ever-changing, and new tactics and software are launched every day. So how do you stay on top of the new trends and ideas? There are thousands of websites out there that aim to keep you in the loop. But with all those options, it can get complicated to find credible news. This article is meant to help eliminate some clutter by highlighting 25 of the best websites you should frequent if you're in marketing.
I've added icons to the sources to hopefully help you quickly understand the content they specialize in. Here are what the icons mean:
| | | | |
| --- | --- | --- | --- |
| | = Content | | = Search Engine Optimization (SEO) |
| | = Digital Marketing | | = Social Media |
| | = Search Engine Marketing (SEM) | | |
Here we go. The top 25 resources to learn about digital marketing:
1. Buffer

Buffer is an intuitive social media management platform trusted by brands, businesses, agencies, and individuals to help drive social media results. Buffer offers software that makes it simple to schedule posts, analyze performance, and manage all your social accounts in one place.
Buffer's social media marketing blog covers the latest social media tools, analytics, and strategies for Twitter, Facebook, and more.
2. Content Marketing Institute


The Content Marketing Institute's mission is to advance the practice of content marketing, through online education, print, and in-person events.
With the Content Marketing Institute's blog, get how-to marketing advice for your content strategy, including brand content as well as B2C and B2B content marketing samples, and case studies.
3. Contently

Contently is the industry's first all-in-one unified content marketing solution that claims to transform your marketing content and own the customer experience.
The Content Strategist is Contently's blog that focuses on content, strategy, storytelling, and more.
4. Copyblogger

Coppyblogger helps you "build your authority with powerfully effective content marketing." The Copyblogger blog is full of content marketing and copywriting articles to help you build a remarkable online presence.
5. CoSchedule

CoSchedule allows you to get your entire marketing strategy under one roof. It is an online marketing calendar for everything you need to keep your content organized.
The CoSchedule blog is a great resource for content marketers and anyone curious about marketing with their content.
6. Crazy Egg

Crazy Egg provides a host of interesting information about your users. You can see what's hot and what's not, knowing exactly where your visitors are coming from with tools like heatmaps, scrollmaps, A/B testing and recordings. Get all the information you need about your visitors in one report and start generating a website conversion-rate increase.
The Daily Egg is Crazy Egg's blog that provides "hard-boiled" (get it?) conversion rate optimization advice from their experts.
7. Inside AdWords

Formerly known as "Inside AdWords", the Official Google Ads blog is exactly that: the official blog about Google Ads (formerly AdWords) written by the folks at Google. If you run ads on Google Ads, this is a must read blog.
8. KeyMedia Solutions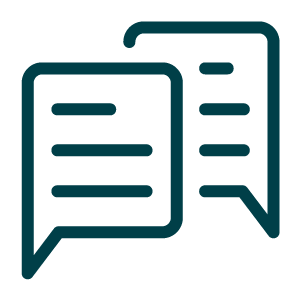 I would be remiss if I didn't mention this very blog you are reading right now. The KeyMedia Solutions blog is full of helpful posts that cover a wide variety of online marketing topics. Tune in frequently to read along with us!
9. LemonStand

LemonStand is an eCommerce Software Platform for online retailers who want to grow their online business. LemonStand helps fast-growing retail brands and subscription eCommerce companies create beautiful online stores that sell more.
The LemonStand eCommerce Blog focuses on how to grow your online retail business, eCommerce News, Growth Tips, and more.
10. Marketing Land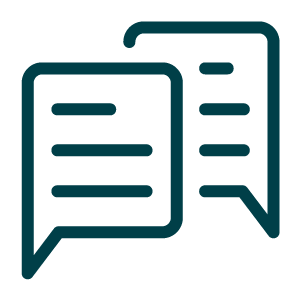 Marketing Land is a daily, must-read site for CMOs, digital marketing executives and advertising campaign managers. Daily news coverage includes breaking stories, industry trends, feature announcements and product changes at popular platforms used by digital marketers to reach consumers online.
11. MarketingProfs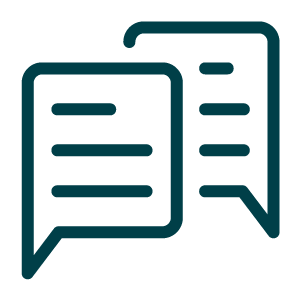 MarketingProfs is a source that marketers turn to for marketing tools, training, strategies, articles, online seminars, discussion forums, and much more. They offer educational materials that tackle real-world solutions to common and not-so-common marketing problems. MarketingProfs also provides strategies for various types of marketing, from email to social media and beyond.
12. Moz


Backed by the largest community of SEOs on the planet, Moz builds tools that make SEO, inbound marketing, link building, and content marketing easy.
The Moz Blog touts the industry's top wizards, doctors, and other experts offering their best advice, research, how-tos, and insights—all in the name of helping you level-up your SEO and online marketing skills.
13. Neil Patel

Neil Patel is a New York Times Bestselling author. The Wall Street Journal calls him a top influencer on the web, Forbes says he is one of the top 10 marketers, and Entrepreneur Magazine says he created one of the 100 most brilliant companies. He was recognized as a top 100 entrepreneur under the age of 30 by President Obama and a top 100 entrepreneur under the age of 35 by the United Nations.
He can be a little much (he loves putting pictures of himself everywhere), but his content is a go-to for many marketers.
14. Optimizely

Optimizely helps businesses transform their customers' experience by offering a world leading experimentation platform. The Optimizely Blog is where their team of optimization experts share their best advice on A/B Testing and Experience Optimization.
15. Search Engine Journal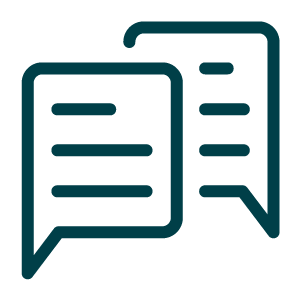 Search Engine Journal is dedicated to producing the latest search news, the best guides, and how-tos for the SEO and marketer community. Search Engine Journal focuses on SEO, PPC, Social, and more. Search Engine Land features contributed articles by subject matter experts across all digital marketing disciplines, filled with practical tips, tactics, and strategies for running successful marketing programs.
16. Search Engine Land



Search Engine Land is the leading industry source for daily, must-read news and in-depth analysis about search engine technology. If you do any search engine marketing, you should check out Search Engine Land.
17. Search Engine Roundtable


Search Engine Roundtable is a  well-rounded view on search engines and search engine marketing from five segments of the Web population represented by senior members of the major SEO/SEM forums on the Internet. The purpose behind the Search Engine Roundtable is to report on the most interesting threads taking place at the SEM forums.
18. Search Engine Watch



Search Engine Watch offers news articles, guides, reviews and commentary about Search, PPC, Social, Mobile, Analytics and more. Search Engine Watch provides tips and information about searching the web, analysis of the search engine industry and help to site owners trying to improve their ability to be found in search engines.
19. SEMRush


SEMrush started out in 2008 as a small group of SEO and IT specialists united by one mission — to make online competition fair and transparent, with equal opportunities for everyone. They have grown into the world's leading competitive research service for online marketing.
SEMrush's digital marketing blog is an innovative resource for content strategy, content marketing, SEO, SEM, PPC, social media and more.
20. Smart Insights

Smart Insights are a publisher and learning platform that helps their members plan, manage and optimize their marketing using downloadable planning templates, guides, and interactive learning tools. The Smart Insights blog offers daily advice and updates on digital marketing cover the most important developments that are important to business marketers and business owners.
21. Social Media Examiner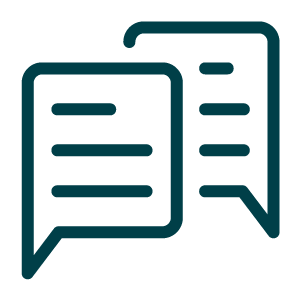 The world's largest social media marketing resource, Social Media Examiner helps millions of businesses discover how to best use social media to connect with customers, drive traffic, generate awareness, and increase sales. They consistently bring you original and comprehensive articles, expert interviews, original research, and the news you need to improve your social media marketing.
22. Social Media Today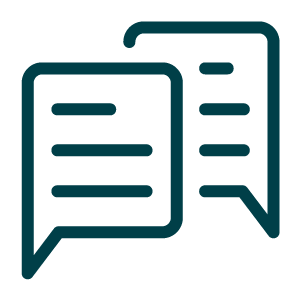 Social Media Today covers industry news and provides original analysis. Throughout the day, their editorial team analyzes the top news stories and publishes in-depth feature articles. You can also use their site to check out industry events, jobs, and more.
23. The SEM Post



The SEM Post is a fresh look at the search marketing industry with the most important news – including commentary about why it is important and how it can impact you and your business.  They also have plenty of ideas, tips, and strategies on everything from SEO and PPC to social media and content strategy.
24. Unbounce

Unbounce's landing page and conversion marketing platform allows marketers to quickly create, launch and test high-converting landing pages, popups, and sticky bars without developers. The Unbounce blog gives expert advice to help you with your online marketing campaigns.
25. WordStream

WordStream has provided software and services that help marketers get more out of online advertising for more than a decade. Their cloud-based software and thought leadership allow them to help businesses manage their marketing efforts regardless of industry, size, or location.
WordStream's award-winning blog features new content daily to help you master online marketing and advertising, including breaking news, original data, and friendly expert advice to help you grow your business.
Well, there you go ladies and gentlemen. This is not an exhaustive list, but it's a great start for consuming the most up-to-date and relevant information in digital marketing, search engine optimization, search engine marketing, social media marketing, content marketing, and more.