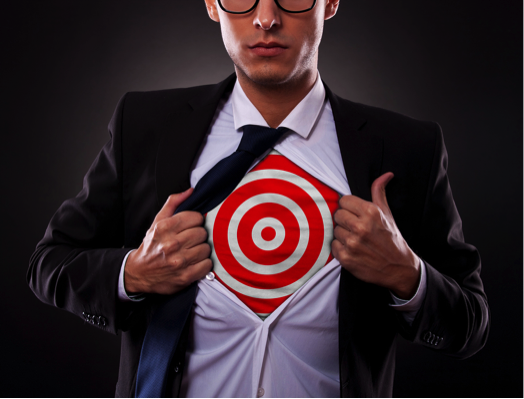 In a previous blog post, I mentioned a couple examples of better audience profiling capabilities in order to target specific audiences.
Males that live in a radius of 10 miles from New York with a Credit Score of 650 or higher, or
Female Democrats that are registered voters in the Zip Code 94043.
How is it possible to target specific audiences in the Internet?
There are companies that simply work at gathering information around the web. They also buy information from the companies that many of us do business with. Don't worry, there is no reason to be afraid; they don't sell individual credit and personal information. These companies simply sell their basic customer profile data, making it easier for advertising platforms to target those parameters.
Is Audience Targeting reliable and precise?
Even though we are not given specific information on each person's IP address and personal information, it is possible to see a clear increase in the Click Through Rate and Conversion Rate on these ads. The more specific audience you target, the more successful your campaign will be.
Examples of Data Providers
BlueKai
BlueKai provides information on consumers who have shown shopping/in-market behaviors associated with eight primary categories. These including:
Real estate
Auto
Travel
Education
Financial
Retail
Services
CPG (Consumer Packaged Goods)
Best uses for this data include:
B2B Campaigns
Campaigns to individuals associated with their professional role
eXelate
eXelate eXchange is specializes in premium demographic, interest, and intent data from some of the most trusted names online. Comprised of 200+ online data providers, 700MM uniques worldwide, and 1 trillion data points served monthly. eXelate's smart data platform provides accurate, actionable, and agile data and analytics on online household demographics, purchase intent, and behavioral propensities.
Methodology:
Through the collection of trillions of directly measured online data points and distribution partnerships with information leaders such as Nielsen, Catalina, MasterCard Advisors, Bizo, and more, eXelate makes online, offline, and custom modeled data sets.
Experian
Experian provides audience segments that are powered by their compiled consumer database. Experian's extensive data resources are used to create syndicated, pre-built ConsumerView audience segments in the following categories:
Demographic
Mosaic (360 consumer choices)
True Touch (motivational message indicators)
Property and Mortgage
Methodology:
Experian combines self-reported information, aggregated panel data, websites, public records, and offline historical retail purchases then employs a rigorous process that includes the application of proprietary models – data from thousands of sources and proven algorithms – to create its online audience segments.
Best uses:
Audience Quality and Reach
Expedia
Expedia Media Solutions will target and tailor your message to our customerswho
are actively in market for specific travel services and destinations. With nearly 60 million global travelers searching and buying on highly trusted Expedia sites each month, they are uniquely positioned to deliver a travel target audience at scale.
Data Segments:
Travel
Demographic
Behavioral
Methodology:
Expedia's targeting capabilities harness clusters of behaviors on sites to identify family, luxury, business, and economy travelers. They then leverage 3rd-party behavioral data for insight into a wide range of interests.
Best uses:
Using a Real Time Buying and/or Programmatic buying platform and layering audience information from a data provider delivers the best targeting and spend of marketing budgets. There is no other advertising technology with that precision, specially if compared to traditional media like TV, Newspaper or Billboards.
So, if you are looking for the best targeting in advertising, you must try Audience Targeting.
If you have questions about Audience Targeting or how to do it, please contact us at info@keymediasolutions.com.