We are excited to announce that KeyMedia Solutions has officially become a Certified Consultant of ActiveCampaign.
ActiveCampaign is a marketing automation platform that specializes in Email Marketing and Contact Relationship Management. This platform maintains user-friendly functionality that allows anyone to take advantage of the best marketing automations. From creating extended email campaigns to managing your company's sales pipeline, this platform functions as an all-purpose tool to help communicate with new or existing customers.
Different Ways to use ActiveCampaign
There are countless ways to integrate ActiveCampaign into a business. In the rest of this article, I will highlight some of the the platforms most used tools and discuss how these tools benefit businesses.
Email Marketing & Campaigns
Emails are still the number one way that people prefer to communicate with businesses. Creating an effective email marketing strategy is a great way to put information in front of potential customers when they're most likely to engage with your material.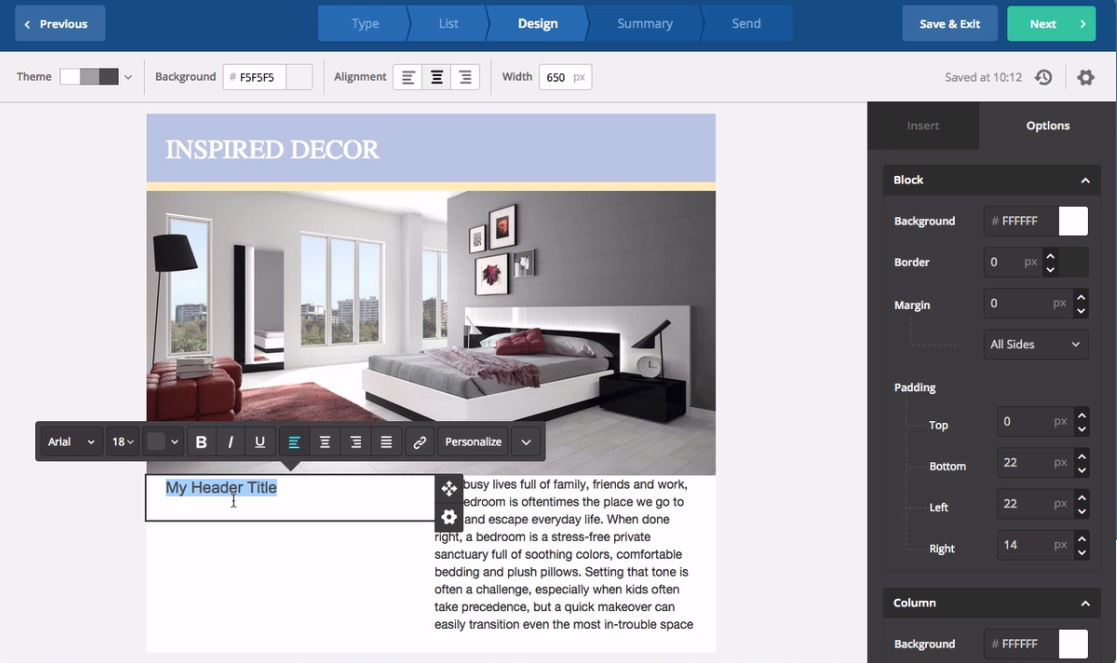 ActiveCampaign's drag-and-drop email builder makes it easy to create eye-catching emails. I've personally worked with a lot of different email marketing platforms, and while others can be confusing or even require coding expertise, this email builder is simple and clean.
The builder format also allows you to personalize each email with information specific to the person receiving the email. In addition to personalization, you're also able to preview your emails as they would appear on both a desktop and mobile devise. As we continue to move to a "Mobile-First" world, it's incredibly important to make sure that your emails look good on every screen.
Capture New Leads
You've heard everyone talk about the sales funnel. Every business should have an idea about what their sale's funnel looks like and the different stages that a person goes through before making a purchase. With ActiveCampaign, not only are you able to manage your very own sale's pipeline, but also fill the top of your funnel with new leads.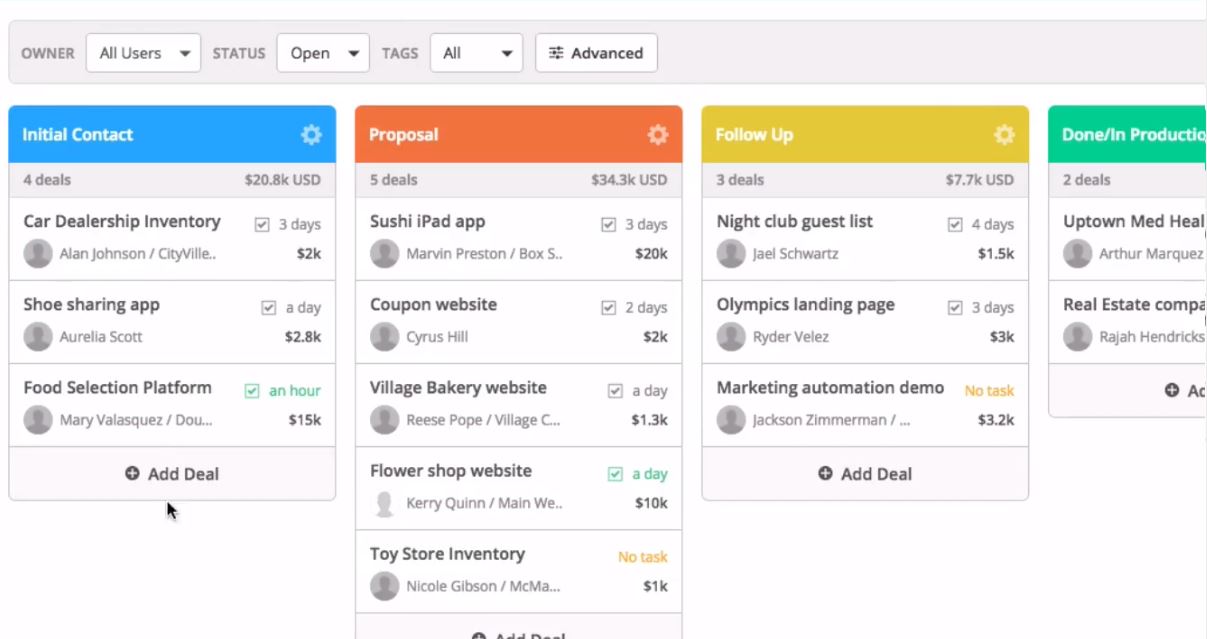 Managing a potential customer's progress has never been easier. Keep track of sales, proposals, and deals won. Not only will this improve your sales process, with ActiveCampaign's detailed reporting options, you're able to view your growth with real-time data.
Fill your pipeline with new leads by creating website forms. Choose between four different form options. Embed an "Inline Form" directly into your website. Choose a "Floating Box" form if you want to make an offer to someone after they've scrolled halfway down a page. Greet your website visitors with a 20% discount code in a "Modal Pop-up" form. Finally, encourage people to signup for your monthly newsletter with a "Floating Bar" form on your homepage.

Detailed Reporting Features
In today's data-driven world, reports are keys to growth. With ActiveCampiagn's detailed reporting options, you're able to make informed decisions on all aspects of your communication with your contacts.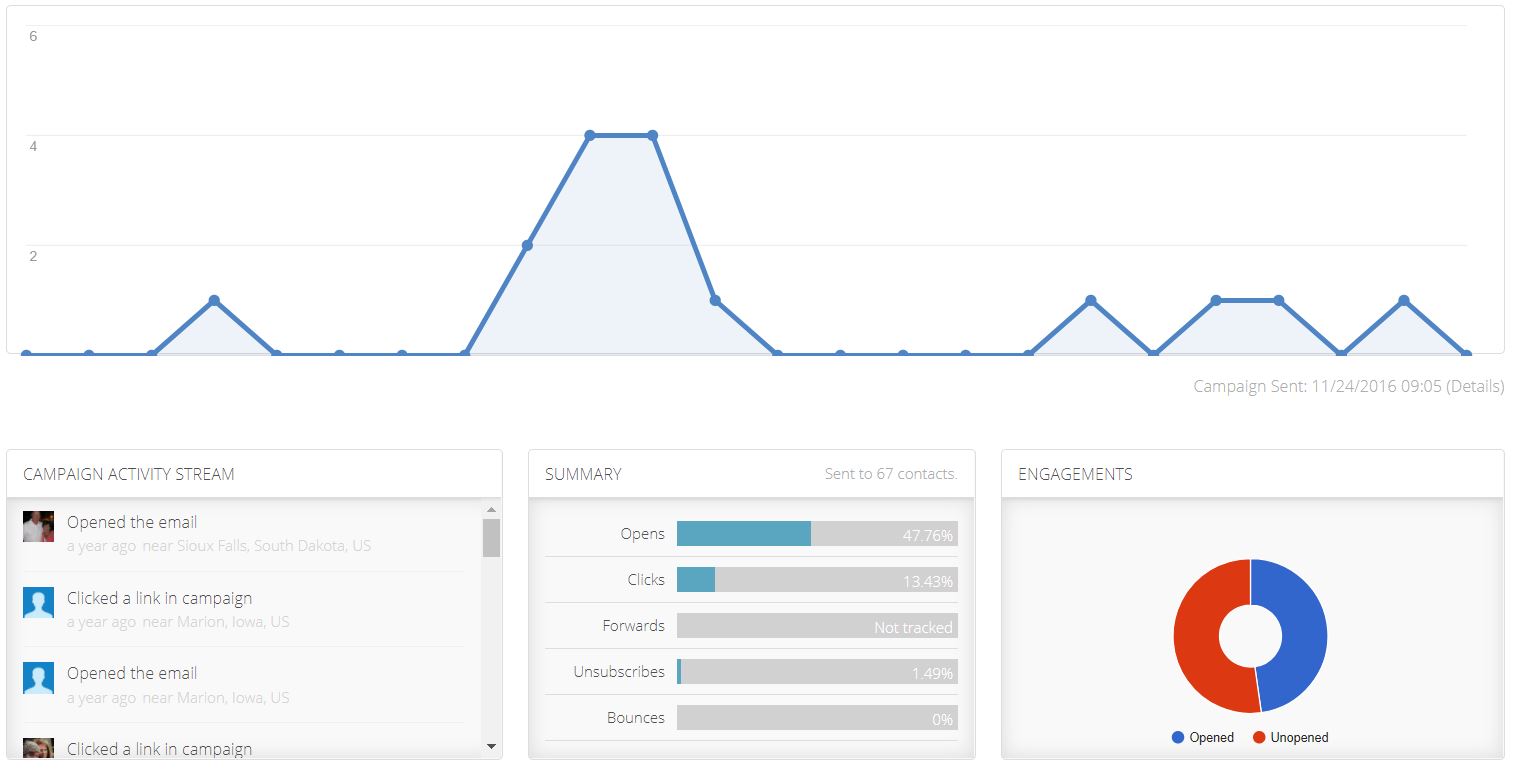 The platform offers many different reporting options. The image above shows an overview section of a single email campaign. Within this report, you're able to see every detail of your email's performance – including open, click, unsubscribe, and bounce rates. Dig even deeper in the report to find out which links were clicked the most and which contacts came back to open your email multiple times.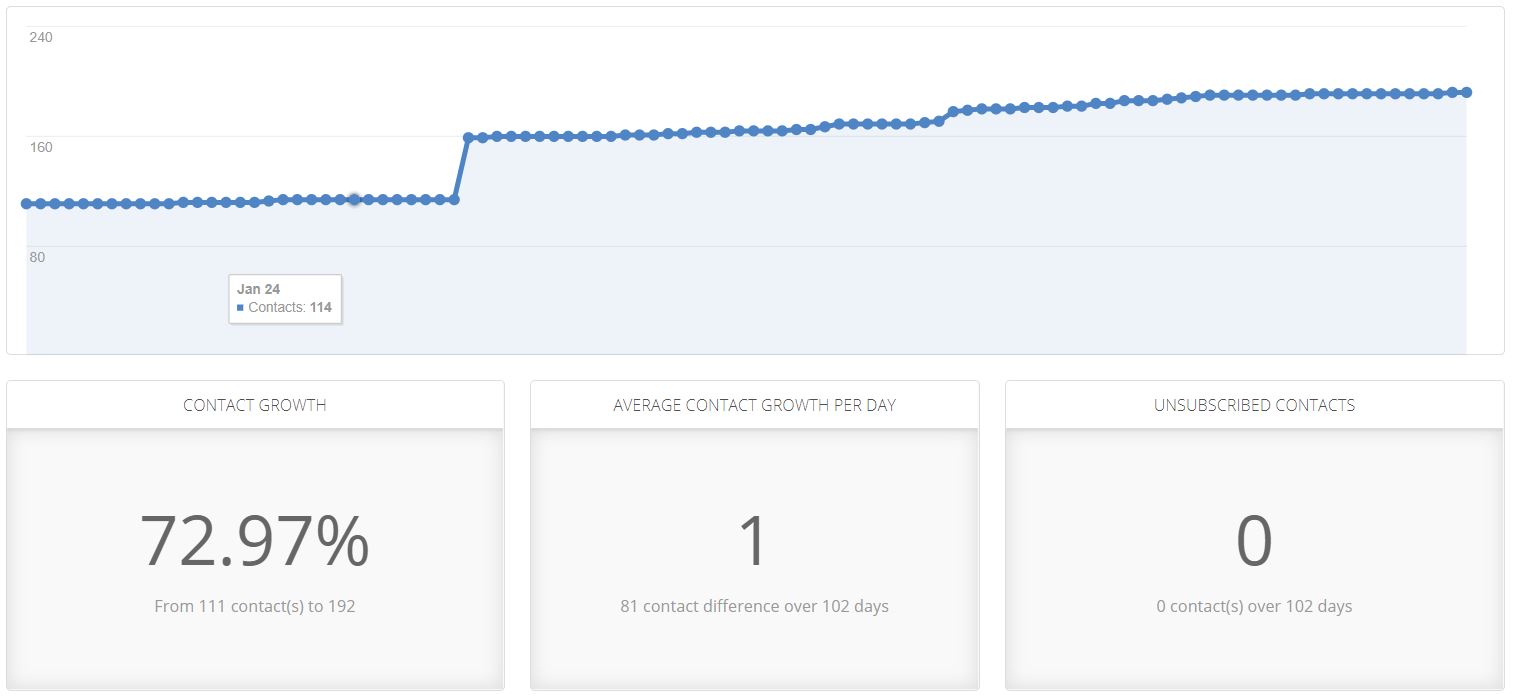 Keep track of the growth of your account within the "Contact Report." Here, you're able to monitor and report on the number of new subscribers you've accumulated over time. Simply set the time frame that you'd like to report on, and view your progress. You can also use this report to find out what day of the week and time of day your contacts are most likely to open an email.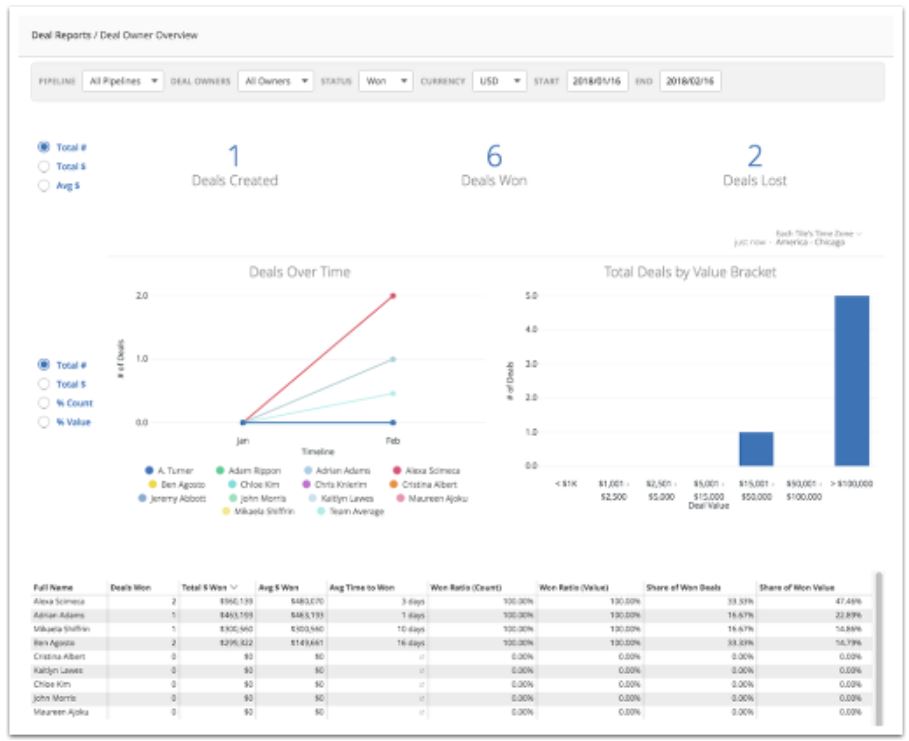 With the "CRM Overview" Report, you're able to break down your sale's process by lots of different criteria. This report identifies the number of deals created, the average size of each deal, and how long it takes to close on a deal. You're also able to go even deeper and break down the data by each individual sales rep. Help your team monitor their monthly progress by reviewing this report each month.
Lots, Lots, and Lots More
The three examples that I pointed out in this article are only a small glimpse into the full capabilities of ActiveCampaign. If you'd like to learn more about how your business can use the tools listed above, please feel free to contact our office at any time. Also, if you'd like to try ActiveCampiagn for free, sign up for a 14-Day Free Trial below!
[space]