Facebook is always trying to keep us on our toes with updates. You always have to be on the lookout from changes to its newsfeed algorithm to the way it looks. And now they've updated the layout for Business Pages. If you go to your business's Facebook page you'll notice that the tabs are now along the left-hand side and your posts are further down in your newsfeed.
While this might have you freaking out and wondering how to move your posts back up top – don't fret! This is an easy fix to make your posts more prominent.
How to make the change
If you're an admin on the business page, you'll see at the bottom of the tab column there is an option to "Manage Tabs". Within this section, you can drag and place the tabs to your desire. It's recommend that the "Posts" tab is right below the "Home" tab (which can't be moved).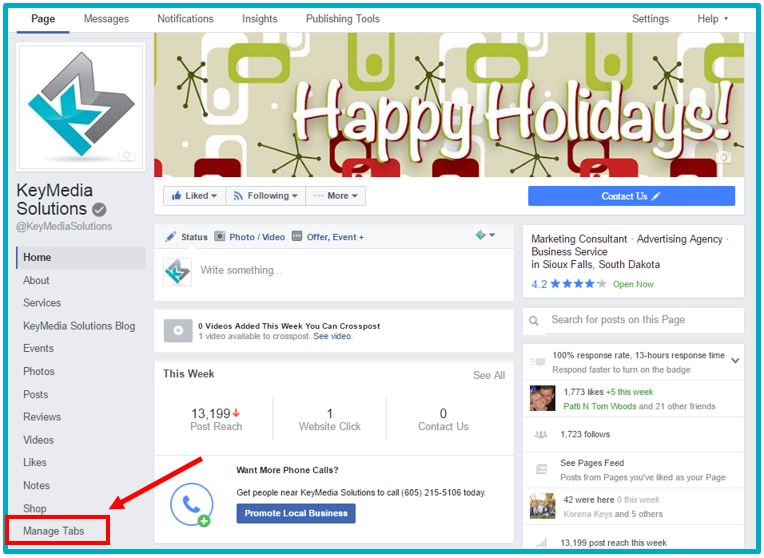 Once you've clicked on the "Manage Tabs" button, you'll notice that you have the option to order all the tabs the way you'd like them. Like I mentioned above, to move your post to the top, just click and drag the tab beneath the "Home" option. You can also arrange the other tabs to make your business page unique to the way you like them.
I hope this post was helpful. If you have any questions or need further assistance, send us a message and we would be happy to help! Make sure to check out all of our other social media accounts. We post about updates and news in Online Advertising that helps businesses get ahead in the digital environment.