Technology has changed the way we bank. Who likes to go to into your local branch to deposit your check just to be up-sold to another checking account? No one, that's who. Now, with online and mobile banking, you don't need to sit though a half attempted sales pitch of nothingness. You now just take a picture of your check and bam, it's in your account.
Confidence in mobile banking is rapidly growing with the increase in security, freedom, and want. Ninety percent of customers use their bank's online services with sixty-two percent at least trying mobile banking.
People are not only checking their account balance or statements, but they're making transfers, depositing, paying bills, and sending money to friends all though mobile banking. According to a Bank of America report, "Nearly six in 10 (58%) respondents have used mobile check deposit. Of those ages 35+, almost half (49%) have used it."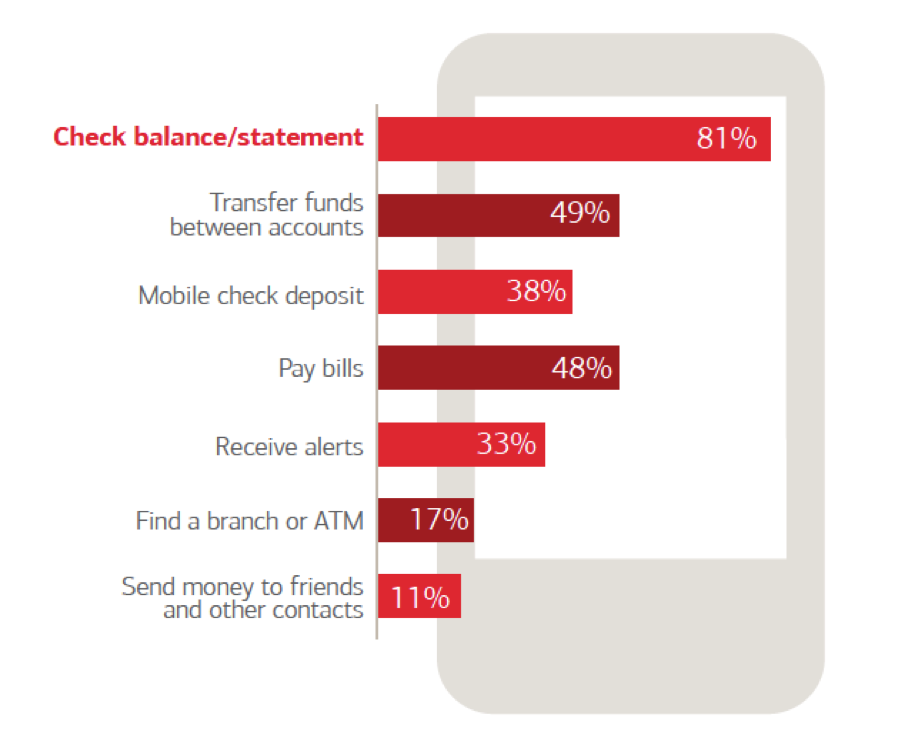 Mobile is entertaining, convenient, and growing. As you can see above, the banking industry is changing in front of our eyes because of it. Change is good – don't let anyone say otherwise.
Also see: Consumer Mobile Trends part One