Before a campaign starts, we want to make sure that everyone has a good sense of the access, assets, media, and creative that may be needed for your campaign. Here's a general overview of the types of ads that may be needed depending on your goals and objectives.
Our marketing strategy is focused on aligning the messaging and call to action with the current stage of our individual customers by segment.
Multiple versions of the types of ads listed below may be required for each customer segment, line of business, feature, or value proposition. In addition to that, we'd ideally have a minimum of 2 versions of each ad per customer segment to allow us to test variables for future optimization recommendations.
Concept Ads
Concept ads are used for customers who are at the very top stages of the funnel to drive awareness. These ads typically designed to create an emotional appeal or connection to your cause, product, service, or organization. They should be memorable.
Sample Display Ad Messaging: 
Headline: Selling under the stars shipped for free
Body: L.L. Bean 100 years (logo) anniversary celebration
Call to Action: Shop Now
Headline: Looking for a change, but not ready to retire?
Body: Franchise Help (logo)
Call to Action: Learn More
Sample Text Ad Messaging:
Headline 1: Looking for Boots?
Headline 2: Want this to be the last time?
Description: Our 100 year guarantee will keep your tootsies warm until you find a new hobby. Shop Now.
Content Ads
These ads are displayed to customers who are in the middle stages of the funnel. Messaging for these ads should have a stronger call to action that asks them to take a specific action (signup, download, or watch.) They should send visitors onto a page they've not seen before with content that continues to aid engagement and discovery. Some ads may ask questions that the page will answer. Additionally, these ads may drive specific behaviors on the site that we would consider an indication of increased interest such as viewing a video, or signing up for a newsletter.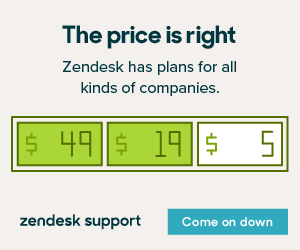 Sample Display Ad Messaging: 
Headline: Before Zendesk he was sad and alone.
Body: Zendesk (logo)
Call to Action: But Why?
Headline: Know why this happened (arrow to graph increase) to your page load time.
Body: New Relic (logo)
Call to Action: Fix it!
Headline: Download the Complimentary Gartner Report
Body: Datorama
Call to Action: Download
Commerce Ads
The bottom of the funnel is where Commerce ads come into play. They have a single action oriented goal. They're typically not as visually or experientially creative, but they leverage serving logic to deliver the right offer to each viewer based on prior actions and activities.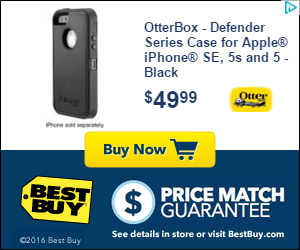 Sample Messaging
Headline: Be an early education success story.
Body: 1-in-4 Principal Franchise Owners have expanded to new territory opportunities.
Call to Action: Open a Franchise