Effective email marketing strategies are sometimes passed over when businesses decided to devote more time and money into other forms of advertising. However, the benefits of running a quality email marketing campaign can prove to be a major contributor to your company's growth.
Along with your website, social media platforms, and online advertising campaigns, email marketing has the potential to act as an extension of your brand name. Well written emails can promote events, special sales, opt-in options, and provide links to both your website and all your social pages. With all of these options, your business needs to know how to effectively manage and compose email broadcasts.
In this blog, I wanted to go over some basic helpful tips to keep in mind while you're writing business emails. From subject lines to follow-up emails, we're going to go over what you need in your emails to engage the most people.
Let's begin with the subject line
I've always thought it was amazing how important these few small words play in determining whether or not you have a successful email marketing campaign. But the fact of the matter is that subject lines matter…. A lot. On average, an attractive subject line is one of the biggest reasons people decided to open an email or send it straight to the trash.
The struggle of creating interesting subject lines has forced email marketers to obsess over what really makes a good subject line. Because of their valiant efforts, we now have plenty of helpful guidelines that you can use to create your very own, top-notch subject line.
Tip: A good subject line should contain no more than 30-50 characters. It should hint to what's inside the email and have a sense of urgency for the person receiving the email to see what's inside.
Tip: Use incentives to increase open rates. "Free shipping when you spend over $50" or, "Receive a new scooter by subscribing," are good examples.
Tip: Check out Hubspot's list of 18 great subject lines for even more examples.
Moving on to email content
When it comes to the content in your email marketing campaign. Some of these tips are going to be very similar to any other content advice. It begins with understanding your company voice and the audience to which you're trying to target. Take a look at the purpose of your campaign and decide what elements (i.e. call-to-actions, promotions, information, etc.) need to be included in your emails.
Tip: Avoid clutter. You'll notice your emails will receive more conversions if they're clean, avoid multiple typefaces, or too much unnecessary information.
Tip: Put your call-to-action above the fold. 70% of people who open your emails won't see your call-to-action if you place it below the fold. Keep it up top and make it stand out.
Tip: Put your logo in the upper left-hand corner. Studies have found that people instinctively look for logos in the upper left-hand corner. Make sure your company logo is as visible as possible in your emails. The upper left-hand corner is the place to be.
If you're interested in learning more about how to find your company voice and define your target audience, I've included some of our past blog post to help you out.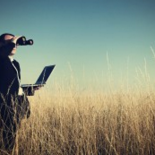 Pete is browsing the web. He's not looking for anything specifically; creeping on Facebook, reading local news, checking email. But, next thing he knows, he's being served ads for hotels in the Boston area. Why is that? He doesn't live anywhere near Boston. He doesn't even like the Red Sox. What he doesn't know is […]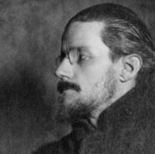 Because the Irish author, James Joyce, was nearly blind, he wrote the majority of the novel, Finnegan's Wake, laying on his back, in bed, with a blue crayon. John Steinbeck, author of many classic novels including Of Mice and Men would always keep exactly 12 sharpened pencils at his desk while writing. Whether it was […]
Follow-up emails
Don't stop the conversation after only one email. Another defining feature between a good and bad email marketing campaign is how you handle follow-up emails. Lead generation in an email marketing campaign isn't created after just one email. It often takes multiple emails before a contact will engage with your content.
Tip: How soon is too soon? How often you send emails depends on the nature of your industry and analyzing email performances. If weekly emails are receiving low open rates, and a high number of opt-outs, consider changing the timing of frequent emails.
Tip: Use automation for opt-in response. Have automated email responses to welcome or congratulate people who opt-in to your emails. Each email should also include additional content. This is also a good time to up-sale customers.
Start writing emails
Take these tips and start creating your very own email marketing campaign to grow your business and attract more leads. Whether you're looking to grow your contact list, increase subscriptions to your newsletter, or sell more product, a well-developed email marketing strategy that follows these basic guidelines will start you off on the right track.
If you'd like to learn more about email marketing can work your business or about any other online marketing technology, make sure and contact us today.
Bonus Tip!
For all of you that decided to venture down to the end of my blog, I've decided to include one more helpful tip that you can use when writing  your emails.
Tip: Use the five second test. Send a test email to a friend and let them look at the email for 5 seconds. If they can tell you what the call-to-action is in that short time, you've succeeded in putting your call-to-action in a noticeable place.