On February 5th 2017, millions of people crowded around big screen TVs to watch America's favorite sport on its biggest night. But football wasn't the only reason people tuned in to watch Super Bowl LI, millions of other people crowded around the TV to watch their favorite pop star take the big stage with her biggest hits. Lady Gaga is no new face to the limelight, but this night was arguably the biggest night of her musical career. Lady Gaga didn't just just leap off the stadium roof into fame's spotlight, but strategically used social media to make a powerful comeback as the queen of pop!
Timing is Everything
Lady Gaga didn't throw out her album, perform at halftime, and announce a world tour out of coincidence and chance. Like many artists, Lady Gaga's timing was impeccable and her incorporation of social media at the right time really propelled her to the next level.
In September of 2016, it was announced that Lady Gaga would perform at halftime of this year's Super Bowl, days after her first single "Perfect Illusion" debuted at #1 on iTunes. Her record was released in late October supported by The Dive Bar Tour which featured 3 stops at dive bars in the US livestreamed on Lady Gaga's and sponsor Bud Light's Facebook pages.
After a series of live television award show performances of her newest hits, the Super Bowl was slowly approaching. Leading up to the big day, Lady Gaga posted frequently across social platforms giving teasers, countdowns, and other content to hype fans up. On February 5th, her performance was the most watched Super Bowl halftime show in history. Instead of resting the next day, Lady Gaga announced a massive Joanne World Tour which was well-received by the millions of new and old fans still singing the hits from the night before. Within minutes of tickets going on sale, the entire tour was sold out. Lady Gaga has also been chosen to headline Coachella in 2017 after Beyoncé was forced to drop out adding to her large list of exposure in 2017.
Be More Like Gaga
Now, you might be wondering when I'm going to get to the point about how your business can learn something from Lady Gaga. So here it is – Lady Gaga is a great example of how to use content planning, social media, diverse audience targeting, and event advertising integration to make the most of your marketing efforts. Let's dive into these tactics in a little more detail.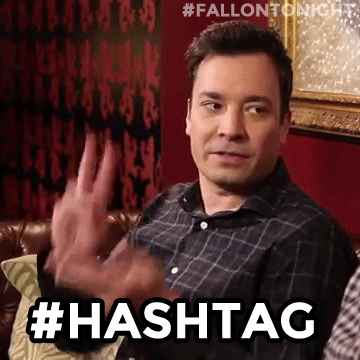 Content Planning:
Lady Gaga could've announced her World Tour at any point after releasing Joanne and probably would've still sold out her shows, but she kept her halftime hype alive by announcing it after her largest performance ever. Many businesses have events, announcements, or even sales that can raise interest amongst consumers. It might be first thought to announce something like a new store opening right away, but instead of jumping the gun, try thinking about ways to build hype about your brand before the announcement.
Content calendars aren't just for social media post planning or blog schedules. Plan out major events happening for your business in advance and brainstorm ways to promote yourself leading up to the event and keep traction after the event. Even if you plan to do more traditional marketing, find ways to integrate your digital media and put both on the calendar. Nothing is too small to plan for.
Social Media:
Just like Lady Gaga, businesses should be using social media to keep in touch with customers and to promote your brand and businesses. Post with a specific intention and think of ways to make your social profiles beneficial to both your business and to your customers. Share exciting content, post updates, and provide resources.
Diverse Audience Targeting:
Lady Gaga managed to reach loyal, old, and new fans by diversifying her performances and interactions on social media. Her dive bar tour appealed to those who had loved her for years and followed her social media for updates. The Super Bowl performance was a way for her to gain loyalty from past fans and to reach a new audience who may have just remembered her meat dress wearing days. After her performance, her digital album sales rose by 1,000%, illustrating that she had managed to create new fans.
This is translated to business by showing the need to diversify your audience throughout your marketing. Social media might be a great tool for you to keep in touch with current customers, but you might need to think of different means of reaching new businesses. There also are many instances where businesses narrow their audience too much and aren't able to capture the new customers they seek. While budget should be allocated to keeping current customers loyal, be open to testing new tactics and audiences to find your new wave of fans.
Event Advertising:
Part of the reason that so many tuned in to watch Gaga perform was her strong digital push before the performance. In conjunction with Pepsi, Lady Gaga shared lots of teaser and hype material to get people excited for her performance. Even if you weren't planning on watching the game, you were still intrigued what she would do on stage. You can do the same with your events, give teaser material to get people interested. Having a major sale? Post on social media the days leading up to the sale with a countdown. Get people intrigued and keep them interested up until the event.
After it's over, follow up with attendees or customers and provide additional resources to keep your business in their mind. The graph below shows the search trend map for the term 'Lady Gaga' in the past 12 months. You can see that after the Super Bowl, the interest in her spiked substantially. Although you might not be getting millions of search inquiries, making sure that you are easily found after an event is important. You can do this by making sure your site's SEO is up to par for organic search and running a branded SEM campaign before and after an event. If a potential consumer can't find you right away, it is likely they will forget about you.

Go Gaga!
Using content planning, event advertising, and social media to reach a diverse audience will help you make the most of your next event or sale. Without a great plan and intentional timing, you may be wasting resources and time. Next time you're thinking about promoting an event for your business, just ask yourself what would Gaga do?