If our first ever KMS Podcast, Luke Majerus has a conversation with our Content Specialist, Sam Thorson, about Email Marketing best practices. Click below to listen to the full discussion.
What is Email Marketing?
In today's online world, people expect communication to be immediate. When you think about a quick response, you might think of text messaging or another form of online messenger app. So then why do emails not come to mind right away?
Emails are the original form of online communication. Born with the dawn of the online world, emails have become a standard form of communication as common as a phone call. This common-ness  has made people doubt the use of emails when creating a successful online marketing strategy.
However, email marketing is one of the best ways to connect with potential customers. Why is this? Utilizing emails in a marketing campaign opens the door to many opportunities. The most important of these opportunities is the line of communication it creates with an individual. People are comfortable in their inbox. It's a place they go to read and reply. When a business shows up in their inbox with helpful or interesting information, the person is more likely to engage through emails.
Moving forward with Email Marketing
If you'd like to have a more detailed conversation about email marketing, please reach out to us today. Our experts can talk to you about how emails can fit into your marketing strategy.
Podcast Speakers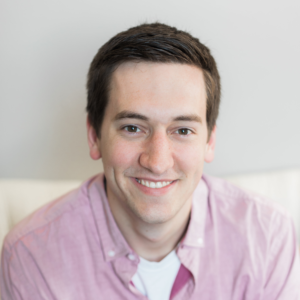 Luke Majerus
Digital Specialist
As one of our Digital Specialists Luke applies his experience in digital marketing to client campaigns. He spends time analyzing performance in order to make strategic optimizations for the best results. His focus is on achieving the digital goals of our clients. Luke has a degree in Advertising and a minor in Marketing. He also holds several Google certifications.
Sam Thorson
Content Specialist
Sam specializes in the production and distribution of content for KeyMedia Solutions and our clients. Along with Content Marketing, he oversees Email Marketing, including lead generation, automation, and responsive campaigns. Before joining our team, Sam spent time working as a producer at a local news station and a freelance writer for an area business journal.
If you're interested in trying Email Marketing, try our CRM Platform ActiveCampaign for free, fill out the form below and we'll give you a 14-day free trial. If you'd like to learn more about ActiveCampign click here.
[s
pace]