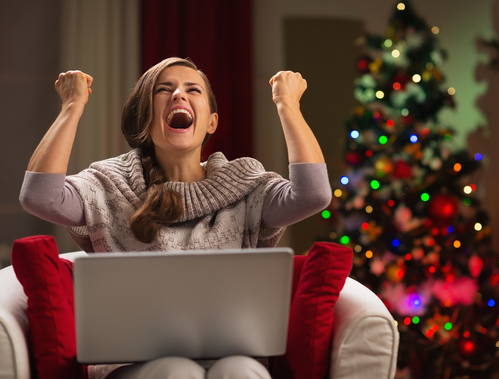 It's been said time and time again – "You need to be using online videos in your marketing strategy." I know I've said this sentence about a million times. But no matter how many times it gets said, the fact remains, online videos are still one of the most influential pieces of content.
But, why exactly?
I want to try and tackle this question in this article. Let's try and figure out why exactly online videos are so vital to the success of a marketing campaign. Let's get started!
Online Videos are EVERYWHERE!
It should come to no surprise that videos have taken over the online environment. A recent study found that by 2019, online video traffic will account for 80% of all consumer internet traffic. This means that in the very near future, the only reason people will go online will be to engage with some sort of video.
So, videos are everywhere… but why does this mean I need to use them in my marketing strategy?
It's true that this stat just means that the online environment is, and will continue to be, super-saturated with video content. However, there is a reason for this. Videos are the most preferred type of content for people to engage with because they are the easiest. No reading, no scrolling – just sit back relax and enjoy.
Videos have become the king of the content mountain, and marketers have noticed. The idea behind any content marketing strategy is simple – give your audience what they want. And in this case almost every audience wants videos. This is why videos have become such an important part of a marketing campaign.
Search Engines Want You To Use Online Videos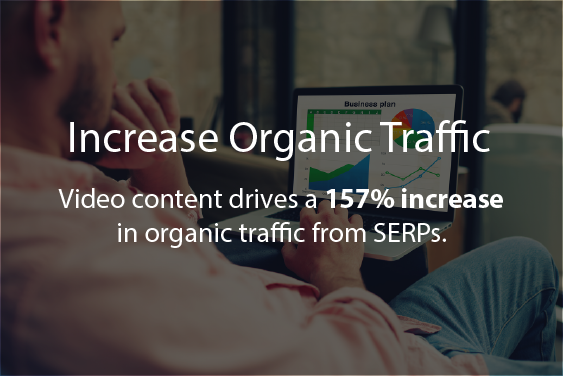 So why else are online videos important? Well, because search engines like them. Just like content marketers – search engines are designed to give people what they want. And they too have recognized the popularity of videos.
Creating videos and placing them on your site can have a drastic impact on SEO. Video content drives a 157% increase in organic traffic from Search Engine Result Pages (SERPs).
The increase in a page's SEO has a dramatic impact on the overall "search-ablity" of an entire website. To put it simply – if one page on your site does well, the rest of your website will benefit. Videos play a role in a page's success by lowering the bounce rate, increasing time-on-site, and increase pages per session. This in turn improves the page authority of a website.
So to summarize… putting a video on your landing page is a good thing because it gets people to stay on your website longer.
Speaking of Online Videos on Landing Pages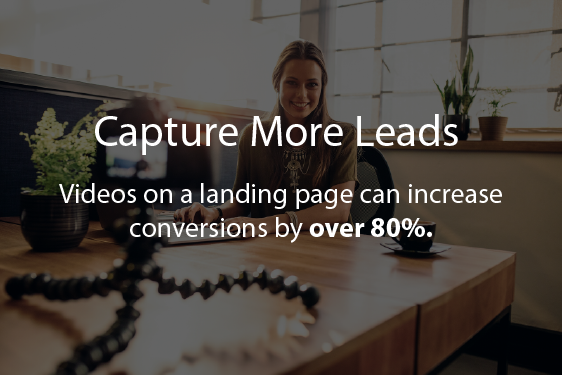 Not only will putting videos on your landing page make Search Engines happy, it will make real people happy too! A recent study found that landing pages that greet visitors with a video increase conversions by over 80%.
One of the fundamental principles of inbound marketing is to attract potential customers with engaging content to entice them to give you a small "Yes." This small yes can be a lot of different things. It can be filling out a contact form, purchasing a small item, requesting a quote, or lots of other things. The point to this is to take the first steps in creating a relationship with a new customer.
Online videos give you the chance to better explain your product, service, or idea. The visitor has given you their attention, now it's your job to explain to them why they should continue to pay attention to you.
Money, Money, Money
When it's all said and done, the success of a marketing campaign comes down to the dollar signs. And if using online videos in your advertising strategy can add another zero to the end of your profit margin, then is there really more I need say?
Marketers who use video grow their revenue 49% faster than non-video users. Whether you choose to use videos for SEO, advertising, or lead generation – the numbers don't lie. So like I said at the beginning of this article – videos have taken over the online environment. Now's your chance to leverage their influence and grow your business.
A Word of Caution
Before you go out and start paying for a professional video, take a second and think of what you're planning on using if for. Just like any piece of content, your video should speak to your audience. Take the time to sit down with your team and discuss all the different ways you want to incorporate videos into your marketing strategy.
Once you have this information, start thinking about your resources. Are you able to create any of these videos in-house? Simple videos can still be useful in a marketing strategy. If you're interested in learning how to create and distribute your own online videos, click here to download our Video Marketing Checklist.
[space]

Grow Your Business Creatively & Effectively with Paid Online Videos
Find out how you can leverage the power of online videos in this free webinar. Join two of our video marketing experts as they discuss different ways that businesses can grow their brand using online video tools. The webinar is August 23rd at 10:00 AM CST.
Click Here to learn more about this webinar, or fill out the form below to register right now.