Programmatic Advertising is one of the fastest growing tools for agencies in the marketing environment. With its advanced targeting capabilities and features like RTB, third-party data access, and mobile/video features, Programmatic Advertising is creating new opportunities for businesses to reach more of their target audience than ever before.
The Interactive Advertising Bureau (IAB) and PwC came out with a study outlining the 2014 total revenue of Programmatic Advertising. The IAB Programmatic Revenue Report 2014 Results was written to shed light on the different elements that contributed to the growth of Programmatic Advertising during the course of 2014.
2014 Programmatic Trends
The IAB study discusses many different trends which they believe contributed to the increased number of businesses turning to Programmatic Advertising. Below are two trends which explain the success Programmatic Advertising saw in 2014.
"Programmatic revenues totaled $10.1 billion in 2014 comprising approximately 20% of total internet advertising revenues ($49.5 billion)."
Last year, programmatic revenues surpassed non-programmatic revenues in display advertising; 52% ($19.6 billion) of display advertising revenue came from agencies utilizing Programmatic Advertising.
"Display banner ads were the predominant format for programmatic in 2014, but other formats are likely to increase in the near future."
Display banner ads made up 80% of Programmatic Advertising's 2014 revenue. But, the study suggests that advertisers and publishers will dedicate more of their budgets to other formats such and mobile and video in the coming future.
2014 Programmatic Ad Formats
Banner Ads
As mentioned above, the large majority of the 2014 Programmatic revenue came from display banner ads. The IAB study forecasts that even though display banner ads are the clear format of choice for Programmatic users, as this technology continues to expand, formats like mobile and video will begin to attract marketers.
Mobile Programmatic Format
The study suggests that the mobile format for Programmatic Advertising is becoming more prevalent as a contributor to the programmatic revenue total. IAB also points out that the amount of influence it may have in the future of Programmatic Advertising could increase even more once mobile features continue to improve.
Programmatic Video Format
The demand for Programmatic Advertising through video is largely due to the increase in premium video inventory. Society's shift from traditional to alternative video consumption has allowed Programmatic Advertising to gain access to some video inventory. The study explains that in 2014 the majority of premium video inventory was sold by video publishers to advertisers directly; any extra inventory was then made available for Programmatic Advertising. However, the study predicts that as alternative video consumption increases, the programmatic video format will gain access to even more premium video inventory.
Moving Forward
The study concludes with an explanation of how Programmatic Advertising should look to move forward in the next few years. Because it offers promises like greater efficiency in the ad process, increased audience targeting, improved profitability, and the significant prospect of programmatic growth in both mobile and video, Programmatic Advertising looks ready to become an essential feature in every business marketing strategy.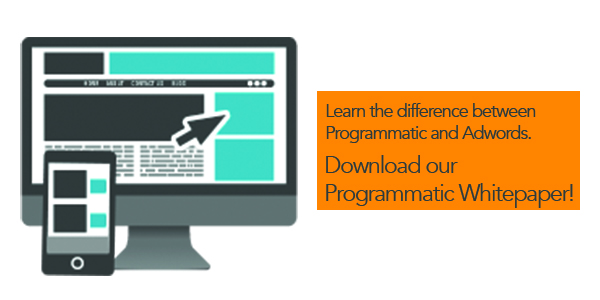 Don't forget to sign up for our monthly newsletter! Click Here to Subscribe