In a blink of an eye, we're already to the end of September and Q4 is knocking on the door. The biggest mistake most businesses make when it comes to the madness of the end of the year, is not preparing far enough in advanced. This may be exciting for some, or terrifying to others, but we are officially less than 100 days from Christmas. The National Retail Federation data shows that nearly 40% of people start their holiday purchasing before Halloween.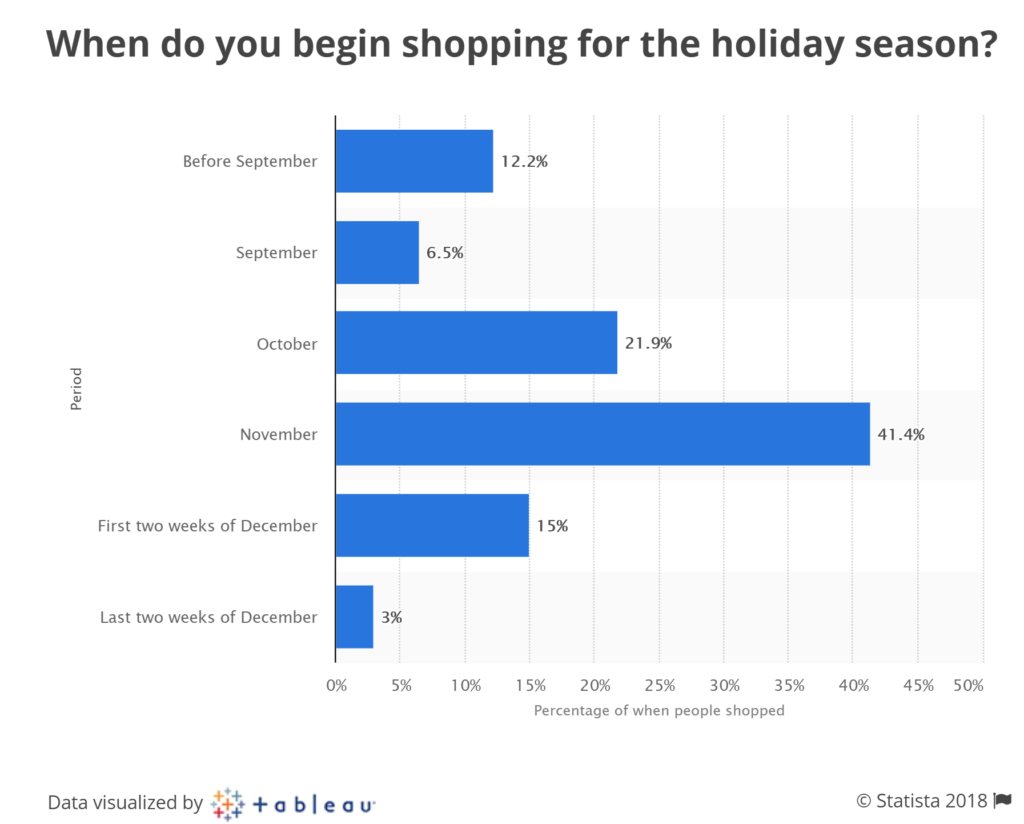 Whether you are in the retail business or not, Q4 brings a lot of opportunity as well as hefty competition when it comes to your online marketing. How can you break through the noise and reach your customers? Timing is essential when it comes to making the most of your holiday marketing efforts, that's why you should start planning, creating, and executing your 2018 holiday campaigns now.
The Early Bird Gets the Worm
Maybe not the worm, but lower costs and a higher chance of brand recognition can be achieved by brands that start their holiday marketing in October. According to AdRoll, CPM's are typically 15-20% cheaper in October compared to the months following. The campaigns you run in the peak times leading up to the holidays will only be amplified if you get your marketing up and running ASAP. Even if you haven't fully planned out your holiday strategy, you can start today by running some awareness tactics to familiarize new consumers with your product or brand, or to reengage previous consumers.
According to the Search Engine Journal, these are the top categories receiving clicks on their Paid Search ads in October, as a percent of total retail clicks.
Computers: 27%
Toys and games: 15%
Clothing: 15%
Tactical Tip- Worried you don't have enough time to get things running in time? Look through your best performing ads and content for the year and repurpose the material to continue to increase brand awareness. Videos, especially on social media, are great for creating awareness and cutting through the noise.
Don't Talk to Strangers
It takes more money, and more interactions to convert a brand-new customer than someone already familiar with your brand. In a recent study from Barilliance, it was found that returning visitors to a website:
Added items to carts 63.16% more than first-time visitors
Converted 73.72% more than first-time visitors
Spent 16.15% more per transaction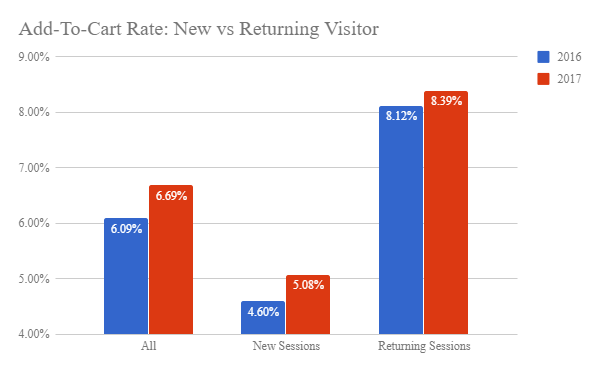 Acquiring new customers is still vital to most businesses, but trying to get those first-time visits in mid-November isn't the best use of your marketing dollars or time as the competition will likely drown out your messaging and increase your costs. Focus on segmenting out your customer lists and strategize how to best use the information your already have about your audience.
Tactical Tip- Focus on segmenting out your customer lists and strategize how to best use the information you already have about your audience. Use different messages based on the level of engagement with your brand. Your message to past purchasers should incentivize and encourage repeat business, where a message to someone who abandoned their cart should focus on getting them back to the site to finish their purchase. If you aren't currently building remarketing lists, its not too late to set up some basic engagement segments to make the most of your holiday marketing. Use metrics like time on site, or pages per session, to filter out your most engaged traffic.
Mobile Will Dominate
It is predicted that the upcoming 2018 holiday season will be ruled by mobile, with an expected 46% of total orders expected to be placed via smartphones. Not only will consumers be using their mobile devices to shop, but also to do research, including price comparison. 83% of 18-44-year-old users will use their mobile device inside a retail location.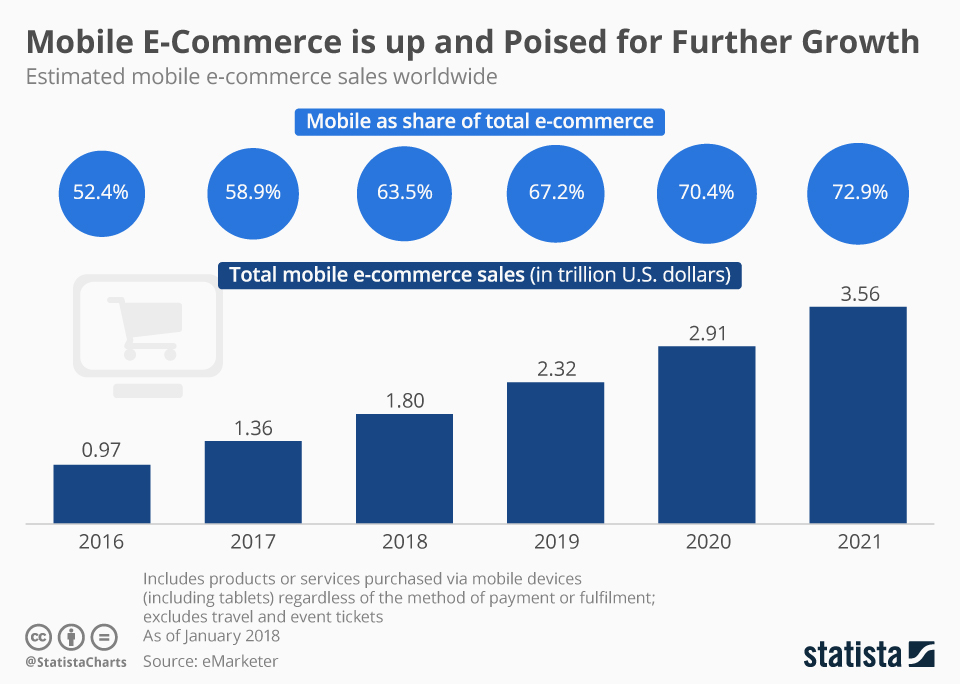 How can you maximize your marketing efforts for the mobile-centric?
Run a mobile site audit ASAP. A study from Google determined that 53% of mobile website visitors will leave if a webpage doesn't load within 3 seconds. No amount of creative messaging or enticing offers will grow your online sales this holiday season if your website is not set up to properly convert. There are many free resources for businesses looking to improve their mobile site performance.
Think with Google– Mobile site speed auditor runs a quick audit of your website's load time on mobile, including 3G. In addition to recommendations on how to improve your mobile site speed, this tool also shows how you compare to similar websites in your business industry.
Mobile-Friendly Test– Another tool from Google that analyzes your mobile website and gives you additional resources to improve overall mobile performance.
Tactical Tip: Consider running mobile specific campaigns, such as Geofencing, to maximize the effectiveness of location-based marketing. Geofencing allows you to target specific addresses and locations and serve messaging to the people in those locations in real-time. A business could Geofence their competitors, events, or even their own business location to increase brand awareness and get their message across.
The Countdown is On
Although there is no snow on the ground, it is not too early to get a jump start on your holiday marketing. Planning ahead and getting your message across now will allow you to be more effective when consumers are being hit with thousands of other messages in the peak of the holiday shopping season. Leverage your audience data you already have and try to bring back previous consumers and website visitors to increase your conversions. The most wonderful time of the year starts now.