As you may, or may not be aware of, Christmas is only 19 short days away. That means you still have 19 days to make an effective impact on your social media strategy during this last month of the year. Social media is the perfect place for your brand to have a little fun during the holidays, while also increasing brand recognition, and hopefully making a few extra sales. If you're feeling like your social media is lacking something this season, it's not too late to implement a few new ideas.
1. Plan If You Can
Like virtually everything in life, social media suffers if you put it off and wait until the last minute. You'll be left with disjointed posts that lack the feel of the brand. Even though Christmas is just around the corner, it's not too late to come up with a plan. Use a content calendar to plan out what will be posted each day and even write out the posts early to ensure consistency. The content calendar will give you a good idea about where you may need more posts or may show inconsistencies throughout the month.
Once you have the calendar laid out, start writing the posts, finding images, or recording and editing videos. When you catch yourself with a spare minute or two, schedule out all the posts for the next week to ensure things will go out when they need to. The more you prepare, the more time you can dedicate to responding to customer questions and orders.  Facebook has the ability to schedule in platform, but you can use third-party schedulers like Buffer and Hootsuite for platforms like Twitter.
2. Don't Oversell
It may be tempting to show new products or promotions to your customers every day on social media, but overselling can actually hurt your brand impression and will most likely not make you any extra money. Twitter suggests businesses follow a rule known as the "80/20 rule," which implies having 80% of your content being interaction based with only 20% linking to products and promotions. The holiday season is a great time to ask customers questions about their favorite memories, traditions, and other holiday behaviors. It's also a great time to showcase employees, or other inner workings of your brand to make it more easy to relate with. When it comes time to sell, feature quality images and easy to use offers.
3. Spice Up Your Content
There are tons of fun ideas for posts that can be created and shared during the holidays. Here are a few ideas for unique content to add to your content calendar.
Contests: People love the chance of winning something, especially around the holidays. Come up with a fun contest that showcases your products or services. Be sure to familiarize yourself with the rules and regulations of social contests before posting.
Polls: Twitter has an amazing feature that lets your post a poll about any topic in seconds. Have a weekly Christmas themed poll that gets people involved and coming back to vote the next week.
Go Live: Maybe you're having an office wide Christmas caroling session or a snow angel competition – going live during these types of fun events can make your brand feel more human and approachable to your followers.
Photos: Be sure to take photos of the things your company is doing over the holiday season and share them to your pages. Whether it's setting up decorations or frosting sugar cookies, adding photos to your social media page that are non-promotional is sure to get positive feedback.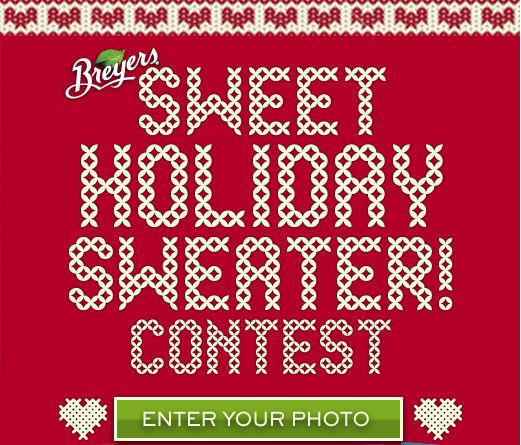 4. Visuals Are Everything
One thing that's consistent across every brand during this time of year is bright, colorful, and fun images. Make sure that the visual content you post on your social profile if up to par with competitors. This may mean having a photographer take quality pictures, or incorporating bright and playful colors into your holiday posts. There is no other time of year where you will have this much creative freedom with social posts, so use it to your advantage. If you're creating videos, make sure they're shot in good lighting and include subtitles for social viewing. No camera, no problem! Check out one of my previous blogs about filming quality video with limited resources.
5. The Season of Engagements
Engagements are very popular this time of year, but your brand should be focusing on the kinds of engagements that create loyal customers. Because you planned ahead, you should have time to spend interacting with customers on social media. You'll want to make sure someone is available to respond to customers, as 42% of social media users who contact a brand expect a response within an hour. This is another area where you can have some fun with tone and content. Be sure to be genuine and original with your replies to make the customer feel most-valued.
6. Be Charitable
Although you want to sell your products and services, this is the time of year to give back to those who are in need of it most. Get your customers involved and ask customers to share your cause. Whether you want to do a food or clothing drive, or maybe donate gifts to a family in need, let your customers in on the activities. This does not mean you should gloat about your businesses charitable donations. Never post about a charity activity with the hopes of gaining sales. The posts should seem sincere or should not be shared at all to your page.  If you come across as genuine, you will be more likely to resonate with customers who will actively engage with and share your content. Check out the WestJet video below to see how one company documented their charitable donation in a way that is fun to watch and easily shareable.
Jingle All the Way
Even though Christmas is approaching, you still have time to have some genuine and fun engagements on your social profile over the next couple weeks. Start planning as much as you can and have other team members review and add their own ideas. Make sure you keep a good balance between selling and engaging content and think of a way to give back through a charitable donation. The clock is ticking, so get your holiday social planning under way and have a very Merry Christmas.