Video marketing has revolutionized the way businesses approach their online marketing strategies. The mass increase in video production has flooded the online landscape with footage about anything and everything. Want to learn about a business? Watch their company culture video on their website. Need help fixing your car? Type in what you need and watch a YouTube video of someone showing you how it's done.
The rise in video production has been attributed to the shift from desktop to mobile. More than ever, the average person has access to content in the palm of their hand. Additionally, digital technology is cheaper today than it ever has been before. This combination has created limitless opportunities for people to engage with content.
How has Video Marketing changed Content Marketing?
I define Content Marketing as the creation of engaging material combined with the strategic distribution of that material to reach the right audience. The creation process of a content strategy depends on the target audience that piece of content is meant to influence. Today, video is the most preferred type of content that people are most willing to engage with. Because of this, businesses who listen to their audience have incorporated more videos into their content strategy.
But don't take my word for it. Maybe you're not on the video revolution bandwagon, or maybe you haven't noticed that nearly every social media platform is saturated with videos. So just in case you're looking for a little more evidence to support my claims about the importance of video marketing, there is plenty of data to support video performance.
Forbes recently published an article that identifies video marketing as the future of content marketing. In the article, author Matt Bowman shares some statistics from a HubSpot study that highlight the effectiveness of videos. I've listed three of them below:
Video is projected to claim more than 80% of all web traffic by 2019.
87% of online marketers are currently using video content in their digital marketing strategies.
Embedding videos in landing pages can increase conversion rates by 80%.
I've pointed out these stats not to shock or surprise anyone, but to say that data like the ones listed above cannot be ignored by today's businesses. If the goal of any business is to interact with people, videos are the best way to make that connection.
An Inside Look at Video Marketing
Recently myself along with a couple of my coworkers participated in an industry Expert Video Series for a local video production company, Hoover Heights Media. The series is meant to provide an inside look at what online professionals think about the increase in online videos and why they perform so well.
Below are a few of the questions we were asked and what we had to say about them.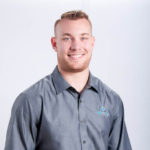 Sam Thorson (Content Specialist)
Q: What type of video is the most effective?
A: "The answer is a simple one. The most successful video is the one that your audience wants to watch. A successful social video will engage your audience in one way or another. Whether it's by answering a commonly asked question, offering an inside piece of industry knowledge, or entertaining them. Try to understand the people who you want to watch your videos."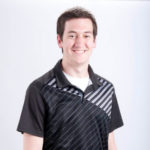 Luke Majerus (Digital Specialist)
Q: How does Video Marketing affect search engine results?
A: "Including videos in your marketing strategy positively affects SEO and boosts page rank in search engines. When a search engine notices that you have quality content on your site, it is more likely to show your site on the results page. With the success of video as of late, search engines are expected to increase the ranking factor to include video as consumers demand videos in search results."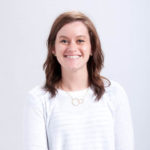 Ashley Eining (Digital Media Supervisor)
Q: What are the key areas on a website to use videos?
A: "A great place to start is by putting videos on product description pages and about us pages. These videos will help people understand you and your products more clearly. However, you can really use videos anywhere you feel a video can answer a question better than text. This will paint a picture of the point you're trying to get across."
[space]
How do I get started with Video Marketing?
Getting started with video marketing is as simple as looking around. Take inventory of the videos you currently have or the potential to making videos. Once you've decided what videos you can use, identify the best location to put them that will connect with your target audience.
Lastly, always remember that publishing a video is the finish line. Monitor the performance of the video and look for opportunities to test. Reviewing and analyzing your data will help produce a video marketing strategy that motivates views to take action and engage with your business.
If you're interested in talking to someone about Video Marketing or how you can get started sharing your videos today, contact anyone at KeyMedia Solutions and we'll help you right away. Call or email us today.