Here at KeyMedia Solutions, we're proud of all the hard work our employees have put towards becoming experts in this industry. Through research, conferences, and webinars, we've traveled across the country and learned from business leaders to ensure that we deliver the best quality service to our clients.
One of the testaments to our hard work is our certification as a Google Partner. Since 2013, we've been working with Google tactics and operating at a high enough level to maintain our Google Partner status. Because the Online Advertising environment is constantly updating its standards and coming out with new technology, being a Google Partner offers some major advantages when it comes to delivering the best service for our customers.
In today's blog, we're going to talk about some of those advantages along with what it takes for us to maintain our certification as a Google Partner.
Google Partner Requirements
Becoming a Google Partner requires us to meet specific standards when it comes to the knowledge and operation of Online Advertising tactics. This ensures that our company is current on all the latest platform updates and that we maintain a high level of expertise in all Google's advertising technology.
As a Google Partner, our employees must be certified in Google tactics to not only deliver a quality customer service, but also offer a competitive advantage to our clients. We must also maintain an ad spend of at least $10,000 every 90 days and continuously meet Google's standards in order to maintain partner status.
Currently, we have six employees who hold Google certifications in either Analytics, Search, Display, Video, Shopping, or Mobile Advertising. We are also proud to have three of our Ad Operations employees certified as a Google 5specialist. This is a certification for individuals who have passed all five advertising exams and the AdWords Fundamentals test. You can read more about what Ashely, Luke, and Tobaria had to do to become 5specialist by checking out the blog below.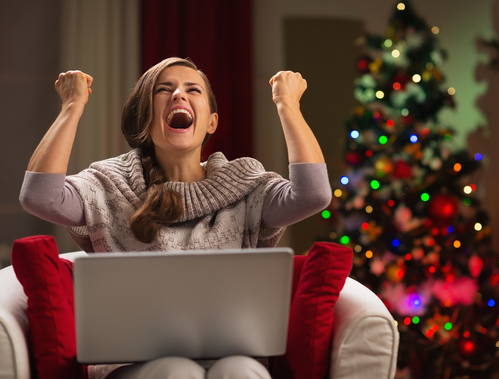 We're always excited to tell people about our team's accomplishments. And today we're proud to say that we have four 5pecialist on our staff. Ashley, Luke, Paul, and Tobaria passed all five Google Certification tests before the September 15th deadline. Google wants advertisers to know how to use their products inside and out so they can get the best results possible for their campaigns. It's important as users of AdWords to stay on top of […] Read More »
Working with a Google Partner
Working to maintain these requirements have verified our status as Online Marketing experts and given us access to today's best advertising resources. Below are just some of the benefits of working with a Google Certified Partner.
Certified Analysts and Account Managers
As a Google Partner, we must have employees with Google Adwords certifications managing our client's accounts. Google ensures that these certifications are current and that we meet Google's standards for customer care best practices.
Experts of AdWords
We're required to be up-to-date in all the latest features of AdWords and use them in a way that's profitable to our clients. Some features that we're required to master are the use of negative keywords, site links inside of ads, ad extensions, phrase match keywords, split testing with AdWords, broad match modified keywords, and ad scheduling, among others.
Profitability and Quality Customer Service
Google reviews our MCC or client's accounts to make sure that we're providing optimal service through improved quality scores. A high-quality score represents a lower cost per click and a higher ROI for our clients. Google also reviews client conversions and retention to be sure that our clients are happy with the services we provide.
Testing Beta Features
As a Google Partner, we have access to Google's beta features. This means that when Google develops a new piece of technology, the partners have the chance to test the application for up to a year or more before it's available to the public.
YouTube Advertising Experts
Because Video Marketing continues to be an effective tactic for many businesses, we must also know how to utilize YouTube's advertising features including all TrueView video formats, call to action overlays, demographic targeting for video campaigns, and Video Remarketing.
Testing and Innovation
We're also required to show Google that we actively engage in split testing on ads to attract the greatest volume of customers to their sites. Google checks for multiple ads per campaign group to ensure the use of different keywords and messaging. As Google Partners, we're also encouraged to pursue ongoing experimentation by targeting demographics that fall into our client's target market.
Never Stop Working
While the above-mentioned benefits contribute to a higher customer service that we provide, they also illustrate the dedication we have towards working for our clients. At KeyMedia Solutions, we will never stop pursuing any and all possibilities that have the chance to help our customers succeed.
Everyone in our office is proud of our Google Partner status and are well aware that everything we do reflects our relationship with the world's largest search engine. Becoming a Google Partner means delivering a better quality service to our customers by providing them with the latest advertising technology and a level of customer services not easily found anywhere else.
Our Google Partner certification gives our customer's reassurance so they know that the work we do and the tactics we use have a proven track record of success. If you'd like to learn more about what it took to become a Google Partner or if you'd like to talk with us to see how Online Advertising could work for you, contact us today to talk.
If you'd like to learn more about Search Engine Marketing (SEM), you can also download our free whitepaper by clicking below.