What is SEM?
Search Engine Marketing (SEM) is the process of increasing internet traffic to your site through paid advertisements. When individuals engage with search engine platforms, their primary purpose is to find answers to their questions. SEM ensures that when individuals ask questions related to your service or product (a search query), the search engine provides the most relevant answer to their question. SEM is a direct marketing service that puts your business in front of people who are looking for your product or service.
Search Engine Optimization
Search Engine Optimization (SEO) optimizes a website for the most advantageous search engine page ranking without the use of paid advertising. A solid SEO strategy is an essential component of being competitive in the search engine realm. Our two-stage approach to SEO ensures that we recommend and provide services that are the most effective at improving your website's organic search rankings.
Stage 1: SEO Audit
In order to fully understand your website's current state of optimization, we need to perform an audit. The Audit report contains insights and recommendations on the following sections:
Technical Crawl Analysis
Mobile Analysis
Content Analysis (includes keyword ranking analysis)
Local Ranking Analysis
Competitor Analysis
Stage 2: One-Time & Ongoing Optimization
With the SEO Audit in hand, you're free to use the information to implement changes on your own, or we can provide a proposal for on-going optimization and support. Our optimization process applies time and resources to the weak attributes of your website to resolve and address current shortcomings. This will result in the greatest overall 'lift" in your search engine rankings.
Elements of SEM
SEM includes a variety of methods that provide businesses with the ability to display their advertisements to potential customers.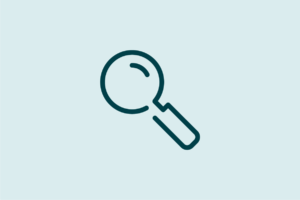 Cost-Per-Click (CPC) Bidding
Cost-Per-Acquisition (CPA) Bidding
Keywords
Ad Groups
Text Ads
Quality Score
Conversion Tracking
Search Extensions:

Click-to-Call
Locations
Site Links
Reviews
How We Solve This Challenge
If you're looking to begin an SEM campaign, or if you want to improve your existing website's organic visibility, our expert staff will review and outline your goals and objectives to determine the best strategy for your business. We believe that every business should be able to reach out and find new customers without spending a fortune on tactics that won't meet their company's needs. At KeyMedia Solutions, we help our clients put together effective SEM Campaigns or SEO Strategies using tactics that are proven to increase the visibility of their businesses and generate the most qualified traffic to their sites.
Credit Union Case Study
Page rank and relevance are key elements in planning a marketing strategy. Working with a local Credit Union, we were hired to increase brand awareness and loan applications by executing Search Engine Marketing (SEM) and Search Engine Optimization (SEO) in conjunction with each other. The results exceeded all expectations. While running the two tactics simultaneously, online loan applications increased 850% with increased search rankings and higher than average click-through rates. Throughout this campaign, the Credit Union maintained top-of-mind awareness when people were searching for loans by providing the information they wanted, when they wanted, in the place they were looking for it.
Our expert staff can help you build an effective SEM campaign or SEO strategy that is proven to increase visibility and drive traffic to your site.