Justin Beiber and Mariah Carey are singing Christmas songs and Target is releasing their Black Friday deals preview. This can only mean one thing; the holiday season has begun. And if you own a business in the retail world, it's the most profitable time of the year. It's the time for consumers to spend.
Holiday customers are more willing to spend money during this time of the year because they are shopping for others. The hunt for the perfect gift for the special someone is all the motivation people need to spend money. Business marketers take advantage of this holiday mindset by developing advertisements promoting one of the biggest holiday shopping events of the year; Black Friday.
A Look Back at Black Friday
We all know Black Friday as the day where people line up outside of stores in lines a mile long at 4 AM and a normal day of shopping turns into something that looks like the Hunger Games. But when exactly did Black Friday become so important for businesses looking to advertise their products and sales?
The name "Black Friday" originated in Philadelphia in the 1960's as a term to describe the mayhem of pedestrian and vehicle traffic that would occur the day after Thanksgiving. Another explanation for the Black Friday name was later created to explain the shift from financial loss to profit that occurred at the end of November. When accounting records were kept by hand, red ink indicated a loss and black, a profit. Black Friday was the point where retailers begin to turn a profit, or were "in the black".
According to Statistic Brain, there is about 133 million costumers that shop on Black Friday, spending on average $380.95. Retailers like Walmart, Amazon, Target, and Best Buy are spending big to serve ads for the term "Black Friday" on Google searches. This tactic works for them too, being the top four online retailers on this big shopping holiday.
Black Friday on Social Media
How does this affect social media? Brands are looking to capitalize this year by considering all potential advertising options. This includes Facebook, Twitter, Pinterest and Instagram. I've picked out four specific brands that have utilized different social media platforms correctly to target certain holiday audiences.
We have Best Buy targeting tech-savvy consumers, Target targeting mothers, Dunkin' Donuts targeting the #StarbucksRedCup scandal, and Macy's targeting consumers who want to give back this season.
Best Buy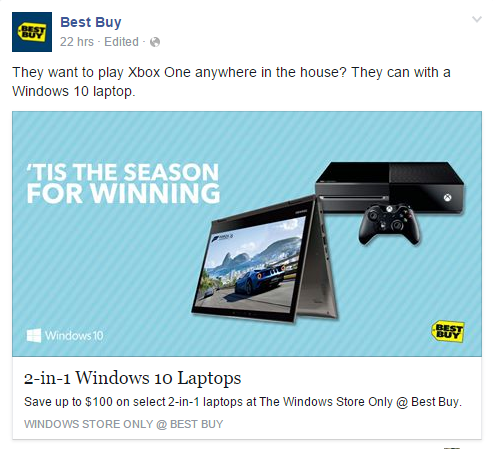 How about we "Win the Holidays" with Best Buy? It would be pretty easy. Shop right from your mobile phone (They even suggest that pants are optional) and purchase an Xbox for your brother and a new phone for significant other with free shipping all holiday season long. Or if you're more of the store shopping type, you can download their app to see all the Black Friday deals right at your hand to form a plan in advance. All these features are being promoted currently on Facebook to draw in the tech-savvy generation and the "Winning" theme they created this season is pretty genius.
This effective advertising tagline will play into the fact that people tend to stress out during the holiday season. Consumers want to find the "perfect gift" for everyone on their list so why not "win" by getting something for everyone all at one store.
Target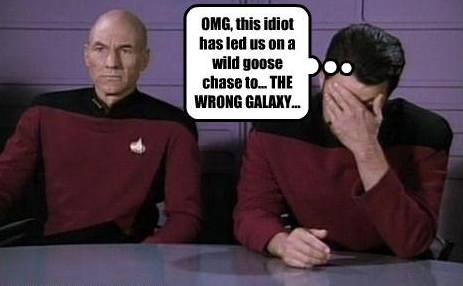 Target utilized Pinterest by building a Thanksgiving specific board that shares everything from décor pieces to table setting ideas to recipes. This use of social media is perfect for targeting the mothers of the house who can find different ideas for Thanksgiving in one place. It also helps to market Target as your one-stop-shop.
Dunkin' Donuts vs. #StarbucksRedCup

Before the whole #StarbucksRedCup scandal, the idea behind the red cup was to have people get creative and share their decorated cups on a social media platforms. With any type of advertisement, we never know how the internet world will spin it. The red cup sparked criticism from conservative groups and one of Starbucks' biggest competitors, Dunkin' Donuts responded.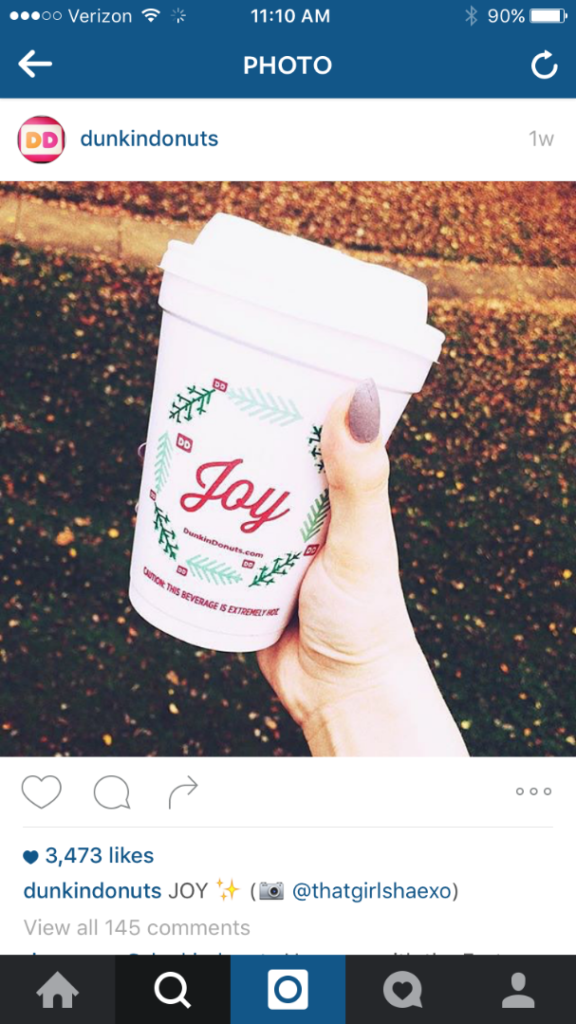 Dunkin' Donuts conveniently released a holiday-themed cup which features a festive design and the word "Joy." Promoting the cup on (of course) the platform known for strategically placed coffee, Instagram. The company has said that the new cups are not a stab at Starbucks, but this perfectly-timed marketing opportunity has been embraced by those who took a stand against Starbucks.
Macy's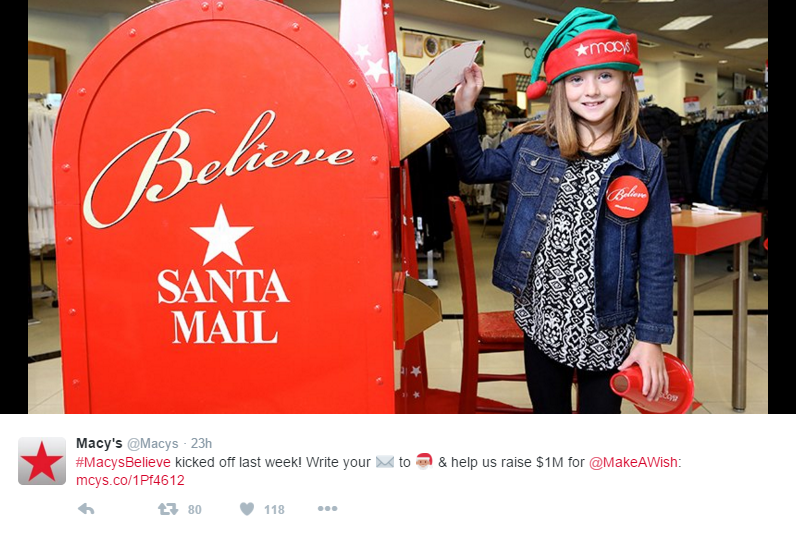 Tis the season for giving and no one knows this better than Macy's!
Macy's promotes their Macy's Believe campaign on Facebook and Twitter to encourage people to write letters to Santa in order to help raise $1 million for the Make a Wish Foundation. This annual campaign pulls at the heart strings of consumers who really want to make a differences this season by giving back. For every letter received, Macy's donates one dollar to the Make-A-Wish foundation. With this charity, Macy's has raised over $83 million for Make-A-Wish since they started the campaign in 2003. You can write your letter to Santa Claus today to help.
The Wrap Up
Social Media is just one extension of marketer's holiday advertising this season, but it opens up a lot of opportunities to attract customers. With this being the busiest shopping time of the year, it's important for brands to utilize the correct advertising platforms to target the most relevant audience.
It's not too late to put together a holiday advertising strategy. If you'd like to learn more about what you can do for your business as the Black Friday rush fast approaches, contact us anytime. Also, for more information on Social Media and the difference between a personal account and business account, download our free whitepaper by clicking below.