Adobe Analytics reported that American consumers spent $19.62 billion online over the five-day period from Thanksgiving through Cyber Monday. It is estimated that 20% of the days from Thanksgiving through Cyber Monday capture 20% of ALL holiday online shopping.
According to Radicati, about 281 billion business and consumer emails were sent and received each day in 2018. With so many emails being sent, McKinsey & Company says email marketing is 40 times more successful at acquiring customers than the social media forces of Facebook and Twitter combined.
Listen as Tobaria and Aaron break down and analyze emails sent during this year's Black Friday and Cyber Monday time period.
The Marketing Myths Podcast is available where you listen to podcasts!
We would appreciate it if you'd rate and recommend our podcast.
Show Notes
Time Period: 11/19 – 11/28 (10 days)
Total Emails: 264
Total Companies: 74
Subject Line Length
Average: 42.8
Median: 40.5
Low: 7
High: 106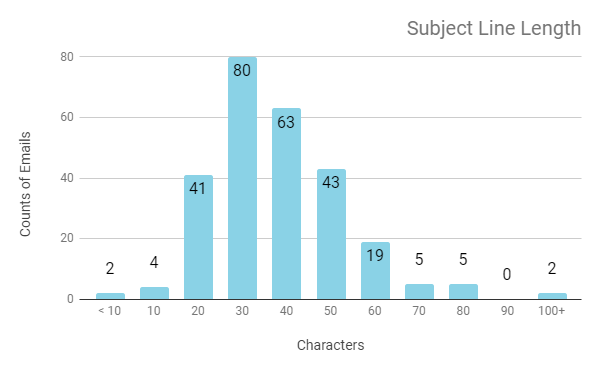 Subject Line Elements
| | | | | |
| --- | --- | --- | --- | --- |
| | Count | Average | % of Total | Median |
| Exclamation Marks | 128 | 1.3 | 48% | |
| Capital Words | 80 | 1.7 | 30% | |
| All Capital Words | 7 | | 3% | |
| Personalization | 4 | | 2% | |
| Offer in Subject | 74 | | 28% | |
| Offer % | 54 | 39 | 20% | 39 |
| Free Shipping | 7 | | 3% | |
| Product in Subject | 37 | | 14% | |
| Emojis | 23 | 1.5 | 9% | |
Discounts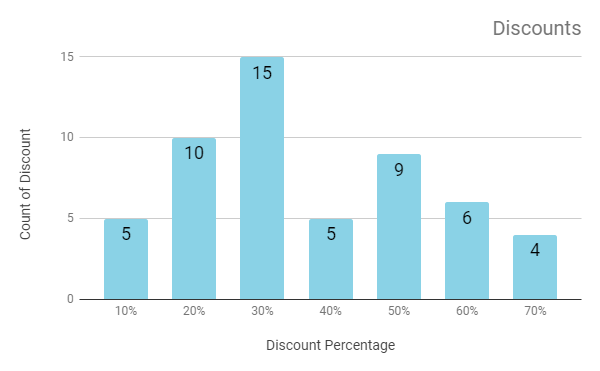 Sends per Company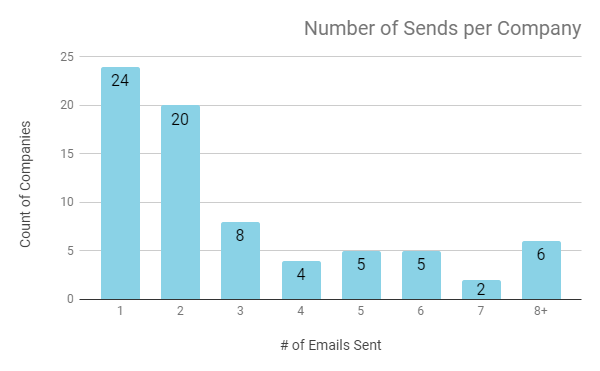 | | | | | |
| --- | --- | --- | --- | --- |
| Sends | Count | % of Companies | Total Emails | % of Total Emails |
| 1 | 24 | 32% | 24 | 9% |
| 2 | 20 | 27% | 40 | 15% |
| 3 | 8 | 11% | 24 | 9% |
| 4 | 4 | 5% | 16 | 6% |
| 5 | 5 | 7% | 25 | 9% |
| 6 | 5 | 7% | 30 | 11% |
| 7 | 2 | 3% | 14 | 5% |
| 8+ | 6 | 8% | 91 | 34% |
Key Takeaways & Observations
Sweet spot of length: 20 – 60 characters
Only 2% used personalization
Only 3% offered Free Shipping
9% used Emojis

Emojis notoriously used in spam emails

59% of companies sent 1 or 2 emails, but those emails only account for 24% of total emails sent

If you send only 1 email, odds are your email will get lost
2 companies sent 19 emails over the 10-day period

Change up subject line and/or offer if you are going to send multiple emails