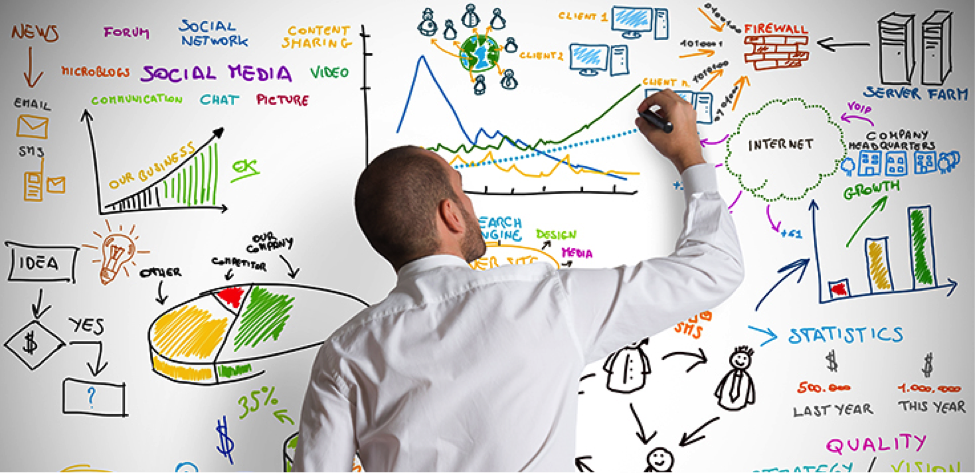 Last week, we talked about the importance of diversifying your media plan. Instead of defining your strategy with a "traditional media" and "digital media" plan, you need to start thinking of your strategy as a goal driven plan that supports your corporate goal(s). Every media dollar spent should support and assist the big picture plan for the company.
In February 2014, Nielsen reported that the average U.S. consumer spends 60 hours per week looking at content across multiple devices with the average person owning four digital devices. This includes HDTV's, connected computers, smartphones, and tablets. Multi-screen usage is at an all-time high and your customers are no longer differentiating between television, cable, and online programming. They are simply being entertained and one is a natural extension of the other.
What can you do to ensure your media strategy is working as hard as it should?
Poll your existing customers and clientele. How did they fist find you? What are their media habits? This will likely be a good indication of the new customers you would like to bring in.
Review your analytics. Your website, with the proper tracking codes, can provide a wealth of information. You will find insights on everything from the geographic area your customers are coming from to their demographics, the day of the week, and the time of day they visit.
Review previous advertising campaigns. Look at the media utilized then compare the key performance metrics with previous periods. Was there a lift in foot traffic, brand awareness, website traffic, sales, or inquiries?
Test, test, test. Try new ad messages, calls to action, colors, and media channels. I have always lived by the 70-20-10 rule. 70% of your budget should repeat what is working; 20% should be utilized to try to improve the 70%, and 10% should be used to experiment with something brand new.
Finally, do not forget the analysis. Don't forget to implement the tracking needed to be able to analyze and report on the result of each element.
Whether you are a small business owner, or answer to a Board of Directors, if your next marketing plan is built on a foundation of insights and facts, you will deliver a strategic marketing plan and report positive results.